Manage contribution claims
While this software does not connect to bank accounts, it still helps to manage contribution claims. For each member account, the treasurer can define, if the contribution claims are transferred per direct debit or if the member has to receive a letter in which is asked for the contribution.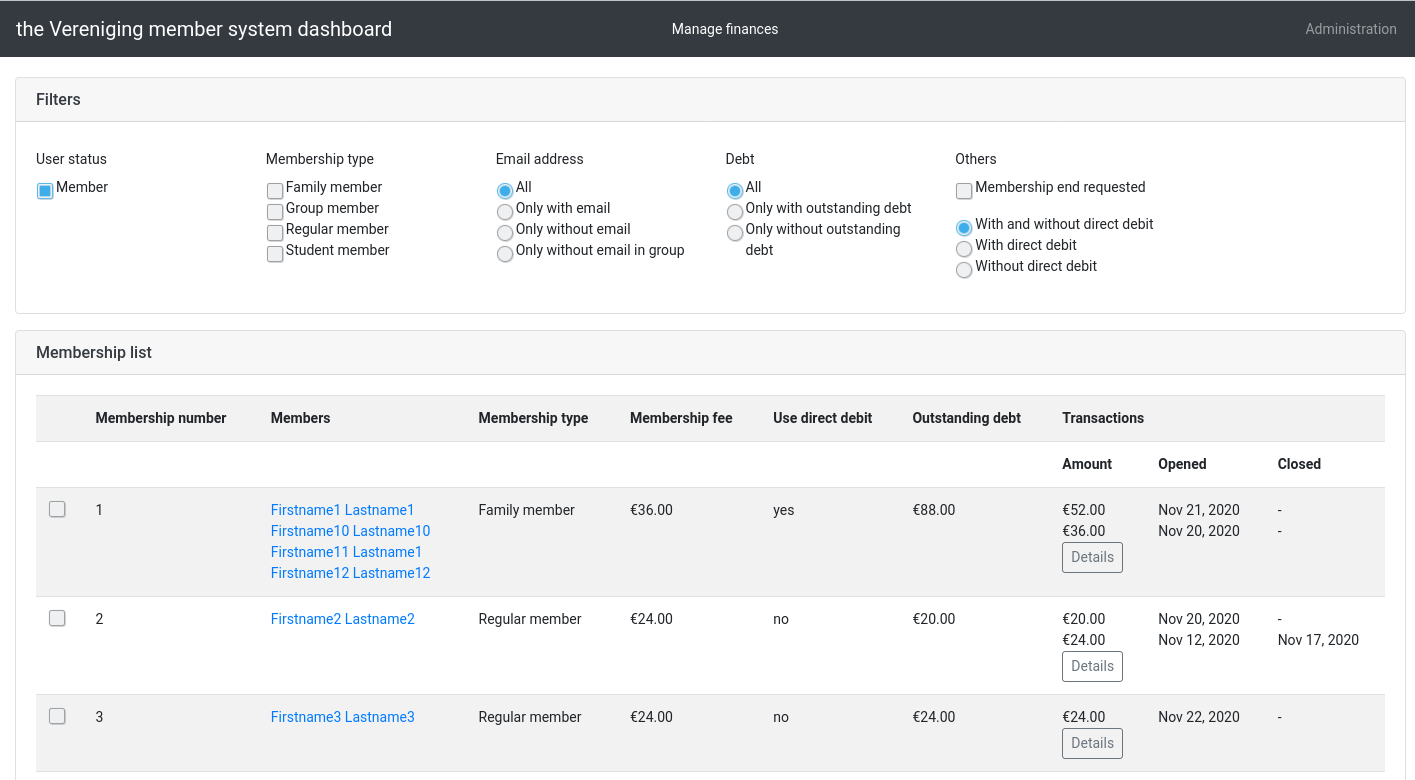 The users can be filtered according to various filter settings, including whether or not to use direct debit or if all contribution claims have been paid or not. The treasurer can create to contribution claims for many members at once and close them as soon as the payment has been transferred. This makes it easy to open and close contribution claims and keep on top of this.
The treasured can go into the details of all of this and change each and every setting. Of course, all of this is logged, as are all changes to the system. Additionally, the normal members get an overview of their open and close  contribution claims.